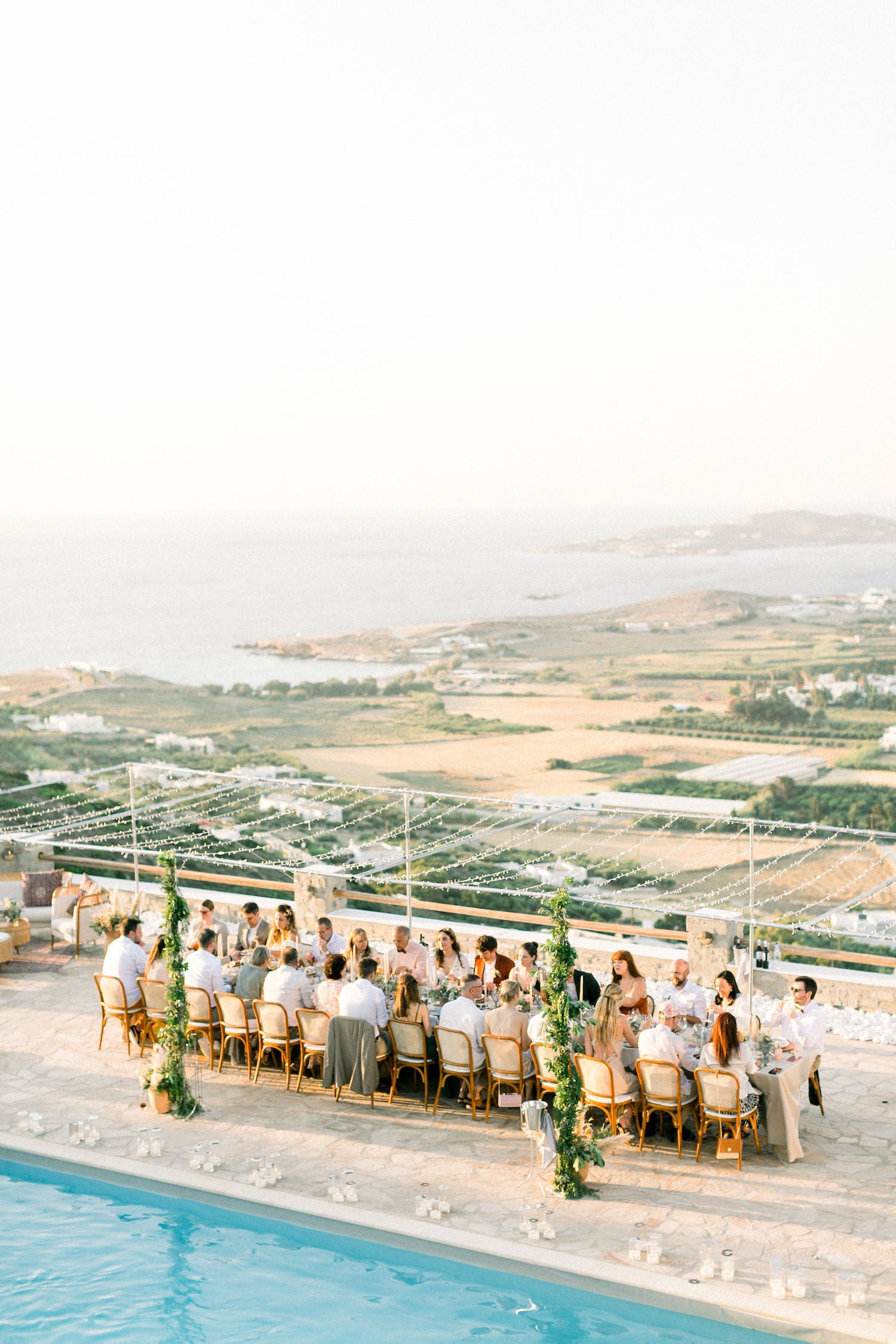 WHAT WE BELIEVE IN
Call Me Madame invites you to experience a different vision of weddings: we believe in refined simplicity, in discreet elegance, in exquisite and marvelous celebrations.
We design distinctive events, selecting the finest savoir-faire of the wedding community and bringing them to our couples in the beautiful Cyclades islands. Our events are created to offer an intimate, remarkable and authentic wedding experience to you and your guests: we believe in excellence, high attention to details and hard work.
INQUIRE
WE OFFER A BOUTIQUE EXPERIENCE
By only accepting a limited number of weddings per season in Greece, we want to ensure that proper time is dedicated to each project, allowing us to offer an exclusive service, approaching each styling with a fresh perspective, making sure that the decor is the perfect reflection of our couples and giving us the opportunity to develop a trustful relationship with our clients.
"For me, designing a wedding is about telling your lifestory, capturing who you are as a couple, defining your rare and unique features and delivering them to the world in an graceful and stylish affair."
WE GUARANTEE :
A DEDICATED PLANNER

A dedicated planner will be allocated to your project to ensure continuity within the preparation of your wedding in Greece. We are available via email, skype, whatsapp or face-to-face meetings in Paros when possible.
OUR 14 YEARS OF EXPERTISE

We will make our 14 years of expertise available for you, within all the aspects of the planning : our endless creativity to design your very own wedding, all logistic details, our best advises and tricks to ensure you a stressfree, enriched wedding day.
PROFESSIONAL AND VALUED PARTNERS

Our planning services start from the research of the wedding venue in Paros or any Cyclades island, to the design of a unique and fresh styling board, the hiring and management of dedicated and guaranteed vendors, the creation of the rundown and layouts, the follow-up of the budget, to the management of the wedding day with our team of highly motivated and discreet event organizers.