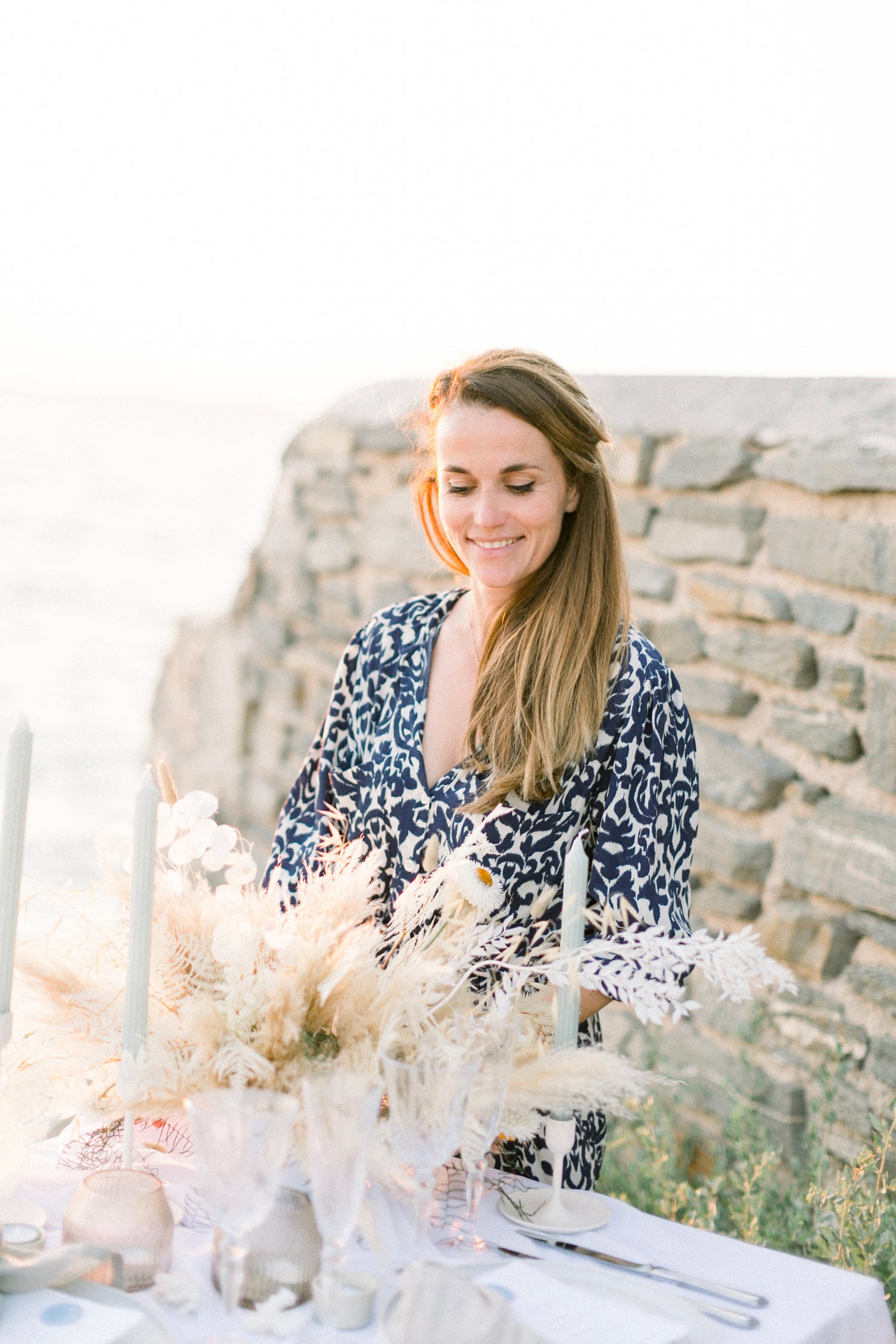 Who is "Call Me Madame"
Call Me Madame is a French boutique wedding planning company founded by Alice Dentan, based in Paros, Greece.
Alice is French and she had the opportunity to first start as a wedding planner in Paris. She then moved to Bali, Indonesia, where she founded her own company Call Me Madame.
She spent seven years designing bespoke events in the most trendy island of the Indian Ocean, catering exquisite experiences for a chic international society and developing a trustful and talented network: an intimate dinner hosted by 6 private chefs that would prepare a refined feast in front of the guests, a spectacular ceremony in an amphitheater facing sunset, a graceful 3-day reception in a stylish and secluded jungle resort, or a dolce vita inspired celebration above the dramatic cliffs of south Bali.
Eventually, Alice decided it was time for a change of decor and brought her French savoir-vivre to the beautiful and intimate island of Paros. She is always in search of the latest trends, digging new ideas for her clients. Her work is influenced by the location, her environment, her instinct and of course her French culture.